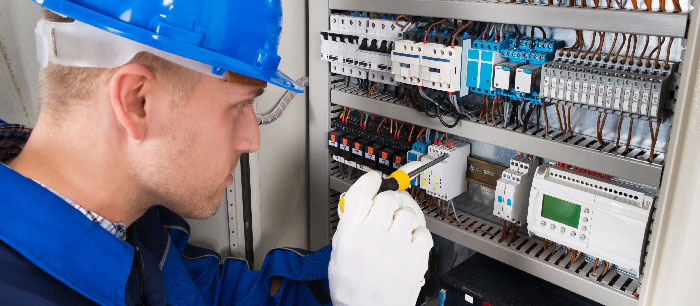 Electrical Repairs
U.S.H.A.C. of South Florida technicians utilize advanced troubleshooting technology to identify and source electrical problems. After the diagnostic process is complete, we will be able to present you with a range of appropriate solutions. Whether its time for electrical panel servicing, replacement of your circuit breakers, rewiring of circuit segments, replacement of harmful aluminum wiring, or fixing electrical outlets, our professionals can do it all.
Electrical Wiring
Improving your building? Make sure you get installations right from the get-go, or risk major problems—and costs—down the road. U.S.H.A.C. of South Florida technicians are skilled in the installation, set-up, and repair of:
Dedicated circuits and wiring
Electrical outlets
GFCI outlets
Ceiling fans, attic fans, and exhaust fans
Smoke or carbon monoxide detectors
Pool and hot tub wiring
Vehicle charging stations
Electrical Safety
Especially in the South Florida heat, electricity is a necessity. At U.S.H.A.C. of South Florida, our technicians understand that downed electricity systems are a serious impediment to your operations. Seven days a week, our licensed professionals are here to assist you with specialized thermal imaging inspections to detect unseen electrical issues, safety inspections and surge protection.
Indoor and Outdoor Lighting
At U.S.H.A.C. of South Florida, we know that lighting sets the tone for your space. No matter the ambiance you are seeking, our professionals can identify the right lighting solution. We specialize in the installation, repair and replacement of light fixtures, security lighting, bathroom lighting, motion sensor switches, landscape lighting, recessed can lighting, and specialty receptacles.