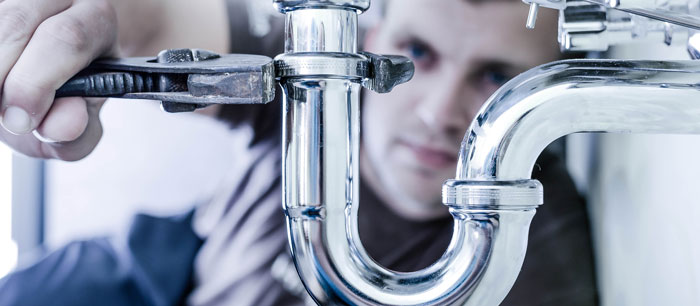 U.S.H.A.C. of South Florida certified plumbing technicians offer industry-leading services around the clock.  Need re-piping throughout an entire building, water heater installation, bathroom remodeling, or even a small leak repair? Our licensed professionals can provide for all of your plumbing needs.
From common problems to major debacles, U.S.H.A.C. of South Florida experts can tackle it all. Call us today to discuss the best solution for both your plumbing and your budget. Schedule an appointment for a complimentary diagnostic consultation.
Plumbing problems can often evolve into serious emergencies requiring urgent care, cutting off your water supply, disseminating unpleasant odors, and ensuring long-lasting damage if not resolved immediately. U.S.H.A.C of South Florida response teams are armed with the expertise, equipment, and experience to resolve any plumbing emergency.
Sewer Repair
Pipe deterioration and obstructed main sewer lines are frequent causes for chronic drain blockages. Using cutting-edge technology, our experts will employ a fiber-optic video pipe inspection to diagnose your need for a full line or partial line sewer repair.
Leak Repair
Pipe leaks, if left untreated, can have serious consequences, such as irreversible water damage and mold growth. In extreme cases, pipe leaks can even cause health problems. As such, addressing leaks sooner rather than later is crucial. Seven days a week, U.S.H.A.C. of South Florida professionals are here to help.
Slab Leak Detection
Many South Florida buildings are constructed with concrete foundation slabs, under which plumbing is ran. Problematically, under-slab pipe leaks are particularly consequential, causing damp odors, swampy yards, increased water bills, and permanent structural damage if unaddressed. U.S.H.A.C. of South Florida professionals are trained to detect and repair under-slab pipe leaks without major disruption.
Emergency Drain Cleaning
Are your drains clogged, flooding, or smelly? Your drains may need cleaning—and fast! Using camera inspections and high-pressure hydro-jetting techniques, U.S.H.A.C. of South Florida technicians can clear any drain, with lasting results.
Plumbing Inspections
Are you buying or selling property? Want to make sure that your plumbing is problem-free? Schedule a comprehensive plumbing system inspection with a U.S.H.A.C. of South Florida professional today! Using fiber-optic camera technology, our technicians will analyze your connection condition, diagnosing any problems and providing price estimates for any needed treatments.
Odor and Gas Leak Locating
Using smoke testing services, U.S.H.A.C. of South Florida technicians can pinpoint the exact source of leaks, to help detect and prevent major issues down the road. Sewer gas leaks create unpleasant smells from dangerous hydrogen sulfide gas. Call us today to fix this issue fast.
Our Promise
The U.S.H.A.C. of South Florida Quality Guarantee is assured— you can rest easy knowing that all of our repairs and installations will be of the highest quality and durability. Given any problems with your new system in the first 365 days of installation, our Quality Guarantee ensures 100% satisfaction, with complimentary service calls to resolve any issues.